July 17th is National Ice Cream Day! It's hard to find anything better than treating the kids (and yourself) to a scoop of ice cream on a hot summer day! Like most, my kids will literally take any excuse to grab some ice cream (summer, fall, winter, or spring!).
Luckily, there are a ton of great ice cream shops in the NW Columbus area where you can indulge in yummy goodness. So this weekend, grab the family (and our list) and stop by one of our top 5 MUST visit ice cream spots!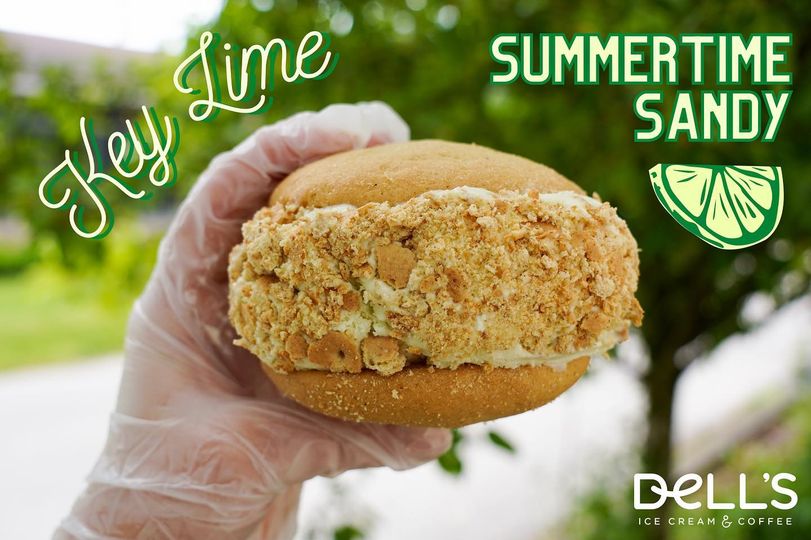 Dell's Ice Cream 9345 Dublin Rd, Powell, 43065
What we love: MASSIVE Ice cream cookie sandwiches. Monthly flavor specials for Sorbets, Coffees, and (of course) Ice Cream. This little spot has a walk up window or drive thru with benches outside to sit. Order to go pints, or stop by for a scoop. Check out the Full Menu Here!




Johnson's Real Ice Cream 55 W Bridge St, Dublin, 43017
What we love: When they say real, they mean real. Originating in Bexley in 1950, their Dublin location boasts an adorable patio setup, and the perfect soda shop vibes. With monthly specials and a long list of traditional favorites (including dairy free), this is a delicious spot, you won't want to miss! We recommend the Columbus Crunch, or the Buckeye Fever!
Order to go pints, or stop by for a scoop/sundae. Check out the Full Menu Here!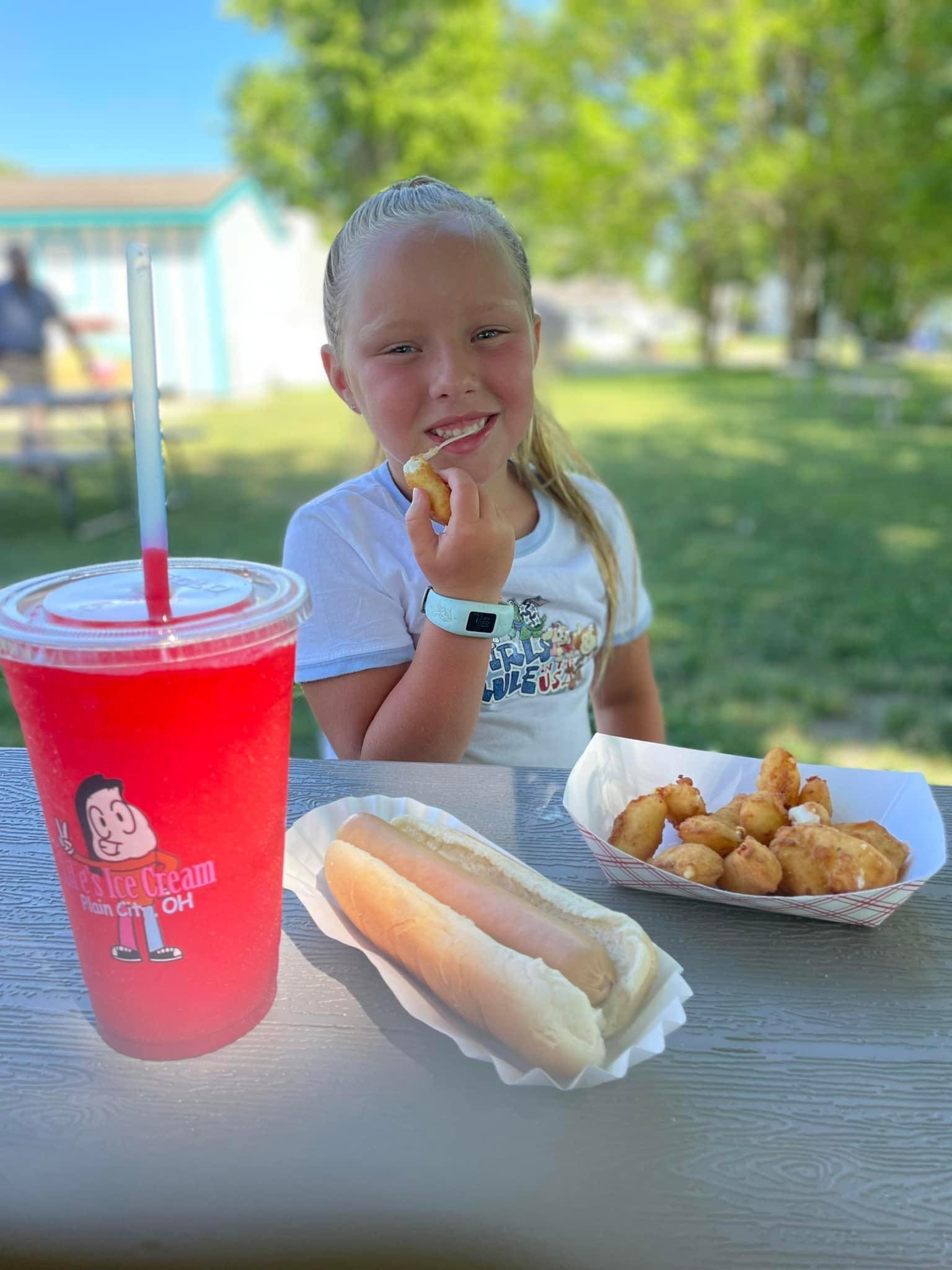 Lil e's 461 W Main St, Plain City, 43064
What we love: Don't let this tiny little road side shop fool you! Lil E's is full of flavor, and amazing options. We love the massive Mia milkshakes, and obviously the cheese curds. For you Disney fans, they even have dole whip options (if you know, you know)! Flavors are available in take home sizes as well, and don't forget to ask about their available cakes!
Sample Menu Here!




Rime Time: Curiously Crafted Pops 5354 Center St, Hilliard, 43026
What we love: Okay, so it's not ice cream, but hear us out! This "popsicle" cart, is one of a kind! With normal fruit flavors, as well as specialty flavors like "Birthday Cake" or "Cookies & Cream", this is one popsicle stand you won't want to miss.
Menu Here!
*locations and times can vary. Check their page for details!
**photo credit rimetimepops.com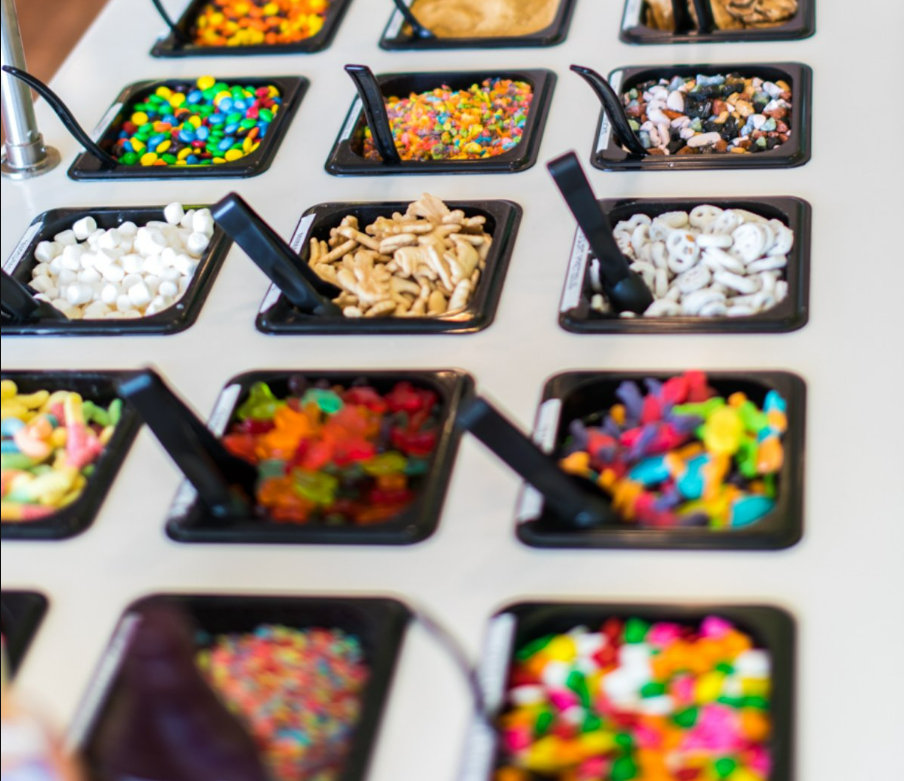 Orange Leaf 3130 Kingsdale Center, Upper Arlington, 43221
What we love: This is a favorite spot, especially now that it is close to the new Quarry Metro Park! Orangle Leaf is a frozen yogurt spot that has shakes, sundaes, cones, and the DIY option to purchase by the weight! Add as many toppings and flavors as you want. Once you're done, they weigh your cup and price accordingly. There are so many fun topping and flavor options- we always have a blast getting creative.
**photo credit @OLFrozenYogurt


Here are some fun facts to share with your favorite ice cream lover:
In 1984 President Reagan declared July "National Ice Cream Month" and the third Sunday of the month "National Ice Cream Day"
90% of the U.S. population eats ice cream (I'm guessing the remaining 10% just don't have freezers).
Americans eat more than 23 pounds of ice cream every year — we're the top ice cream consuming nation in the world.
The majority of U.S. ice cream and frozen dessert businesses are family-owned and have been around more than 50 years.
The world's biggest ice cream sundae, made on July 24, 1988, took four hours to create and weighed nearly 54,917 pounds!
Immigrants at Ellis Island were served vanilla ice cream as part of their "Welcome to America!" meal.
The first ice cream truck hit the streets in 1920.
The five most popular flavors in the U.S., according to sales, are vanilla, chocolate, butter pecan, strawberry, and Neapolitan (in that order).
According to Twitter, however, the most-tweeted flavors are chocolate, vanilla, cookie dough, strawberry, and chocolate chip (in that order).
Chocolate syrup is the favorite topping.
The major ingredient in ice cream is ... AIR! Then why so many calories?!
85% of the vanilla beans used for ice cream are harvested in Madagascar.