Adventure Themed Yoga Class from Calypso Flows will bring your body and mind on an active and playful adventure!
Each week will have a different destination to explore with our imagination. As we travel, we will use shapes to embody the things we might do and see there. This is a practice that will connect you with nature, movement, and your creativity.
Dates:
July 7: Under Water Ocean
July 14: Jungle
July 21: Farm
July 28: Wild Card
Times:
10-10:30 am Mommy and Me Yoga (ages 3-5 years old)
11-Noon Kids Yoga (ages 6-10 years old)
Register here: https://ksmsportsandfitness.com/product/kids-yoga/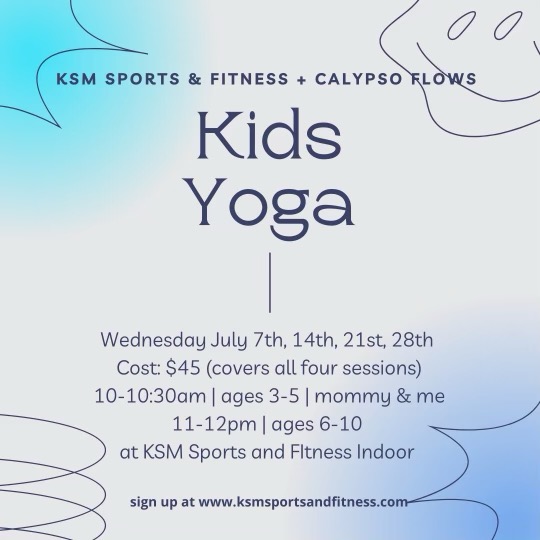 Calysta (who teaches Calypso Flows Yoga) grew up here on the north side of Columbus. She now enjoys working with youth in the area, in outdoor education, food education, and physical education for a whole-body wellness approach to life.